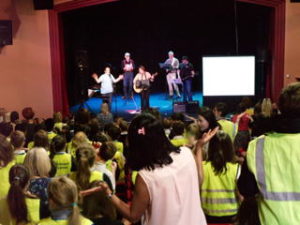 Wednesday 15th June 2016 was the Schools Festival.  267 year 4 children from 8 different schools in and around Stamford met at the Corn Exchange for singing and live music, then braved the torrential downpours to descend on 18 different workshops in 9 different Stamford Churches for a fun day of art, craft and singing.
The joy on the faces of the children when they left at the end of the day told the whole story. They were buzzing with the thrill of making something, and discovering about churches in Stamford. The workshops which they attended encompassed many diverse skills, from music and drama to painting, and flower arranging, to bell towers and light catchers, and many more.
Worship began and ended the day with some hearty singing and actions throughout the time spent together.  A great day was had by all!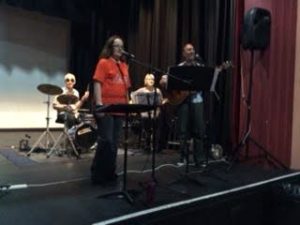 The date for 2017's Festival is 7 June.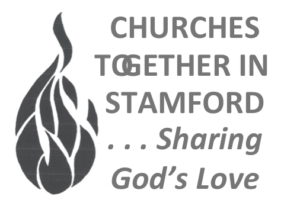 Click here for next news page.