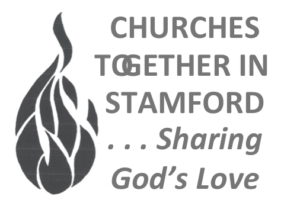 The Churches Together Fun with Faith Day on the Recreation Ground was a great success despite mixed weather.
Apart from the main stage programme there was Messy Church, Face Painting, Outdoor Kids Art, Bouncy Castle, Labyrinth Spiritual Space, Open Prayer, Chat Christianity, Community Stands, Creative Art, Wood Carving, Lemonade Stand, 2nd Helpings, Tea & Coffee, Tug of War, Rounders, Sack Races ….
Free Entry! Free Activities!. . . fun for all, ending with a United Open Air Service.
The current intention is for a repeat in 2 or 3 years' time.
Feedback Comments:
'I had a great time making new friends from other churches as we huddled in the rain!'
'My children haven't stopped talking about it'
'The atmosphere was amazing'
'What Jelz said made sense'
'Loved the testimony of Jelz'
'I gave my heart to Christ after seeing Steve Murray perform over 30 years ago!'
'We are doing it next year aren't we?!'
'I didn't want to come but felt the Holy Spirit prod me to and I am so pleased I did!'
The Rugby Boys 'Please ask us back next time!'
'Tug of War was my favourite!'
'My daughter is usually fearful at gatherings but has kept saying I felt really good'
'This is the first Christian event my son has engaged with'
'The woman's testimony at the service really spoke to me'
'The best fun I've had in ages!'
Click here for next news page.